Phemato


Phemato stands for PHoto EMotional Annotation TOol.
Phemato stands for Emotional photo annotation tool. This app is part of my master thesis and is used to detect emotional metadata of images. The focus is on those emotions, which have prevailed during the recording. With this app, a data set should be created. This data set should be the basis for further studies to find out whether and how emotional annotation by users is possible. At the end a statistical evaluation will be created of the majority of annotated photos.

The app currently requires the official Twitter app from Google Play

The annotated photos are always uploaded to your own Twitter account and provided with Hashtags from the app. These Hashtags result from the selected annotation / emotion. Before uploading you receive a view of the Hashtags which are added to the message.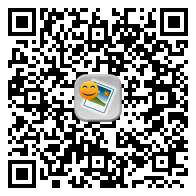 This qr-code brings you directly to the app in the Google Play Store. You can share this image, if you want.